I just woke up to read that George Carlin has passed away at age 71. If you don't know about this man, you should. He is basically Richard Pryor with no melanin. Made cursing an acceptable part of a comedic routine. I was just watching an old stand up show of his the other day, laughing my ass off.
You will be sorely missed.
My brother doesn't know who Carlin is, and is mocking my grief. He's a meanie. Kinda like when Joe Jackson scoffed at Michael when Ben died. Or maybe not. It's fucking early.
But Carlin's passing has made me realize just how wack today's comedians are. I used to stay up to watch Def Comedy Jam back in the day, and now I can't sit through one act. Why is it that so many people today have so little to say? Looking at our society today, there should be hours of material to work with. Yet people are still cooning and shucking and jiving.
Here are some of the top comedians in the game now, along with my one/two sentence summary of their careers:

1.
Dane Cook
--He is actually a white coon. Says a couple funny things here and there, but America's obsession with people who 'just might be gay' is what makes him famous. In my opinion at least.
2.
Steve Harvey
--Can't front, I listen to his morning show every day on WBLS, but mainly because I can't bear to listen to Miss Jones' poultry-head ass(you pick a bird). He's moderately funny, but his country accent and loud talking is what gets him through.
3.
Jimmy Kimmel
--He makes me laugh on occasion, but he's a fucking schmuck.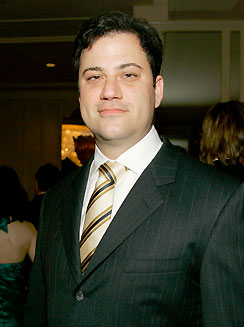 4.
Sarah Silverman
--Something about her makes me feel like she doesn't bathe with any sort of regularity. Not funny at all. At all. She looks like an uglier version of this chick on HBO's "Tell Me You Love Me".
5.
Mike Myers
--Seriously? Why is this man continuing to earn money? I understand the Wayne's World/Austin Powers dynasty, but all great dynasties are destined to end.

Here are some people who are fucking hilarious, no matter what the fuck they say:

Patton Oswalt
--That KFC bowl joke is fucking champion status.
Paul Mooney
--I saw him perform straight from 7pm to 1 in the morning at Caroline's. I literally laughed myself to sleep.
50 Cent
--My team has been said that he should become a stand up comedian. His timing is impeccable.