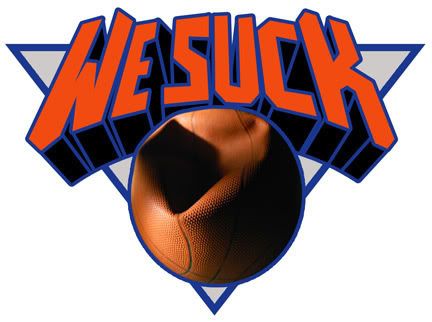 The MSG channel in my cable package has become as obsolete as
BET
. I can't watch the Knicks much longer this season. As a lifelong fan, I feel I've earned the right to a sabbatical.
I cried many a night watching the ol' blue, orange, and white fall to MJ and Reggie. Sure we'd get dunked on and three's down our throat, but we would fight to the finish, game 7s and all that. But these days, the team has lost its pride-something I never thought I'd see in my lifetime. Marbury(or Strawberry, as i call him) needs to focus on pushing those sneakers into more stores so i can get a pair finally.
I can't say how good or bad Isiah is as a coach with such a puss-ass team, but he needs to move on already.
Here's an example of the way the Knicks
used
to do it:
I come from the
1. Mark Jackson
2. Gerald Wilkins
3. Johnny Newman
4. Charles Oakley
5. PATRICK EWING
days. straight cheese. Special shout to Anthony Mason and Xavier McDaniel. They breathed the breath of the city. They had heart and balls, corazon and cojones. Bring that old thing back!